Learn more about why One Thing for Men exists.
One Thing for Men is designed to spur men to walk with God and fall in love with His Word.  One Thing understands that left alone, we can talk ourselves into just about anything. Solomon, the wisest man this world has ever seen demonstrated clearly that this is true.  In contrast, Proverbs 27:17 points out that as iron sharpens iron, so one man sharpens another.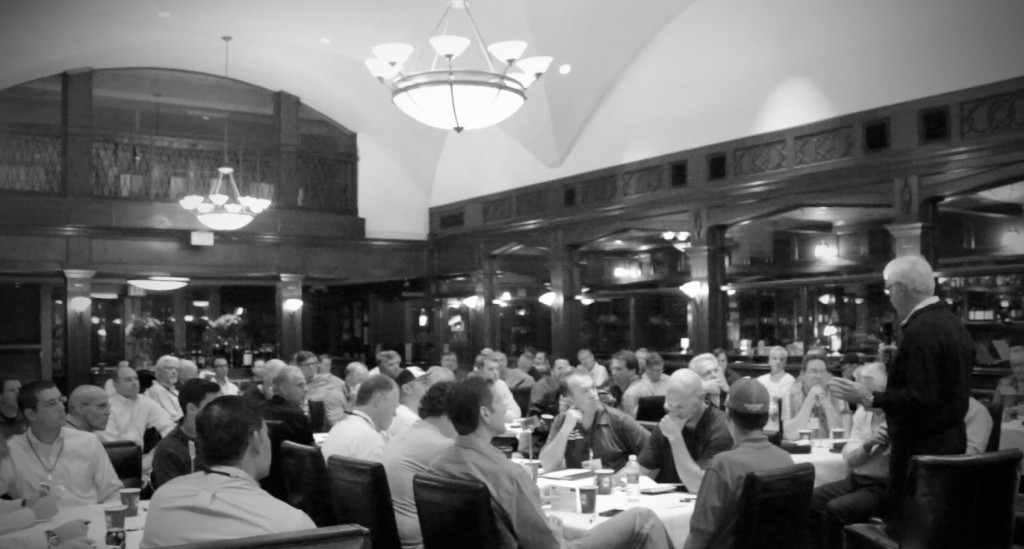 One Thing for Men meets on Friday mornings from Labor Day thru Memorial Day at Cabernet Restaurant in Alpharetta, Ga. Doors open at 6:30 am for coffee, donuts, and fellowship with message and table discussions from 7-8 am. Our Bible study format includes applicable, expository teaching followed by lively discussions examining key verses. We wrap up with the One Thing from the Word that exposes Truth about lies.
Friday's at One Thing…  
You can also learn more about One Thing for Men by visiting our One Thing for Men Vimeo Channel where you can see goes on at One Thing for Men on a typical Friday morning.   https://vimeo.com/channels/onethingformen.

One Thing for Men is a non-profit program the operates under the 501(c)(3) umbrella of One Thing Ministries, Inc.