Each Friday morning at One Thing for Men, one of our communicators bookends our discussion time by delivering a short introduction and wrap-up. These men do an incredible job each week giving you "One Thing" to take out with you to process and apply to your life. To get to know our primary communicators, read their bios below.
Ron Dunn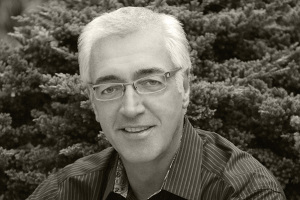 Following a successful career in sales and executive sales management with Mohawk Industries, Ron founded CarpetsPlus of America in 1997. He and partner Jon Logue acquired Carpetland USA in 2000 and Color Tile in 2002. Floorco, a direct to the trade division was launched in 2004. Alliance Flooring was established in 2006 as the parent company. Today the Alliance network includes over 400 stores nationally. In 2009 CleanTouchPro was added. Ron graduated with a BA from Trinity University and in 2010 was named their Alumnus of the Year. He is the author of the book, Unfinished Business, a family and end of life planning and organizational resource now used by financial planners throughout the U.S. Ron is the founder of One Thing Ministries, a non-profit organization benefiting men and youth in the Atlanta area. He and his wife Sandy have been married for 38 years. They have two married children, two grandsons, one granddaughter and reside in Alpharetta, Georgia. 
Chris Freiburg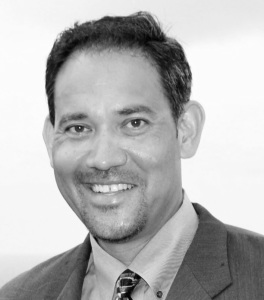 Chris is an experienced business leader, serving on the management team at United Parcel Service for nearly 30 years. He received his business training at California State University and earned his MBA from The Ohio State University. As an active member of Midway Community Church, he serves as an Elder and is also the Church Treasurer. Chris is married to his best friend, Tamara for over 25 years and they reside in Milton, GA. They have two adult sons that also live in the greater Atlanta area. In his free time, Chris enjoys spending his time with his family, mountain biking, and adventurous travel.
Hutch Matteson
Hutch Matteson is many things but first, he is a husband to Cindy, and father of four adult children, Josh, Jonathan, Jenna and Julia. Hutch has over 25 years of local church experience where he served as a Student Pastor and Lead Pastor. Hutch has always had an entrepreneurial spirit and as such founded, with his wife Cindy, The PIER Center for Life Enrichment in 2011 where their mission is opening doors of opportunity for adults with intellectual and developmental disabilities. A passionate, creative and gifted communicator, Hutch also is a part of the John Maxwell Team where he is a featured certified speaker, coach, and trainer.